Interview with our Hungarian Partner INPUT
October 29th, 2019
6 min read
Could you please give me a short introduction to yourself? What does INPUT stand for?
INPUT Program is a high-priority government project, financed by the EU, that was established in 2016. The Program aims to create and nurture internationally competitive Hungarian tech startups. It intends to facilitate the growth and transformation of the Hungarian startup ecosystem by encouraging entrepreneurs and helping them build sustainable ventures.
The mission of INPUT Program is to support the creation of more Hungarian international success stories. To achieve that, on one side we are ecosystem builders, creating a vibrant ecosystem outside of the capital, on the other side we are supporting individual startups in their business development by consultancy and even in their endeavour of getting to international events, conferences and markets.
The INPUT Program offers four core services (pieces of training, mentoring, business development and international market access) to give hands-on guidance and support for startups in validating their ideas, finding investment, developing their products and entering international markets.
INPUT provides support from the very early (even idea) phase by orientation programmes, workshops, consultations, while as a startup matures it can leverage on the nationwide network of our pro bono mentors and experts. Also, a dedicated business development team both in-house and at our partner, PwC is working hard to provide valuable consultancy. Startups already on market get access to international conferences from us, and to a global network, we're busy building. The crown jewel of our service portfolio is our soft-landing program, in which we are supporting our portfolio companies getting to vibrant and welcoming ecosystems, such as Leipzig, on their target markets.
Thanks to its unique, professional startup ecosystem developer activity, INPUT Program was awarded the UN Best Practice award in 2018.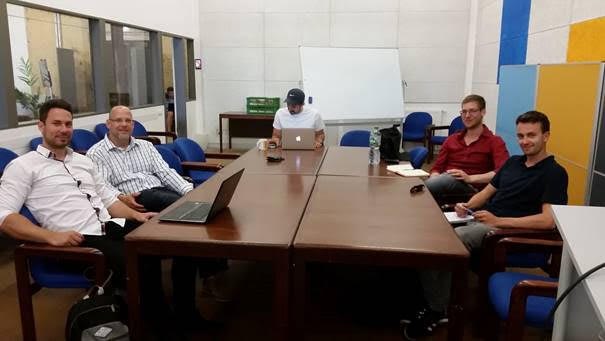 How does the Startup scene in Hungary look? Did it change in the past years?
Although the Hungarian startup scene is relatively young – having started around a decade ago – it is evolving year by year. Several supporting organisations, mentorship programmes appeared recently those help entrepreneurs, but also there is an abundance of capital waiting to be invested. These circumstances brought to life more than 700 startups with ICT and digital focus. The most important industries are HealtTech, IoT, FinTech and Energy.
And what about investors?
With 50 billion HUF worth of European Union and HDB funds in hand, Hiventures became one of the biggest investor companies in Central Eastern Europe, offering a completely unique combination of venture capital programs, flexible investment conditions, and a quick and modified decision-making structure.
There are several key Venture Capitals in Hungary just to mention some of them: PortfoLion, BNL Growth Partners, Solus Capital, Bonítás, Finext, Day One Capital, Pioneers Ventures, Euroventures, X-Ventures, DBH Investment.
Also, there is a more and more active business angel network in the country and various incubators, accelerators, startup studios are there for helping startuppers both financially and professionally.
What do you offer German startups when they plan to go to Central-Eastern Europe?
It depends on the needs of German startups, but fundamentally Hungary has a lot of available funds to be invested.
As we are a Hungarian based program with a wide network around, we can arrange relevant meetings for startups and connect them with the right organisations. INPUT has a wide service portfolio for business development support. Think about it as an on-demand accelerator. You can use the services that you need without any serious commitment, and due to the funding received from the EU, we can provide it for free to Hungarian entities. As Hungary is in the middle of the CEE region, logistics-wise it can be a good CEE base for companies that have physical products to produce and distribute.
What are the biggest hurdles for startups? What should be avoided?
The challenges are the same as with any expansion in foreign markets or entering international markets – you need to follow the current local legal regulations, tax and company establishment processes. But apart from that, due to the above-mentioned features, the presence in Hungary is rather positive.
What are your expectations of a partnership with SpinLab?
We consider this cooperation to be an excellent opportunity, and we are confident that a fruitful relationship can be established for both parties. The INPUT Program is associated with startups with innovative, disruptive technology that can help raise awareness and further enhance SpinLab's reputation within the CEE region. And we are confident that Hungarian teams that got acceptance for the accelerator program will have valuable knowledge, the knowledge that will enable them to be successful not only in the German market but also worldwide.
What can you offer especially for startups in the SpinLab acceleration program? What are its benefits?
If a startup intends to expand either their operations or their business to the CEE region, we would be more than happy to connect them to relevant market participants, moreover, after having a legal entity in Hungary, they could use our wide range of services for free.
After working for various startups in Leipzig where he focused on sales development and value selling, Dennis now supports the SpinLab. He studied Applied Media Science and wrote his bachelor thesis at IBM Germany about software based knowledge management and collaboration.