A quick intro to The IUIA Program
April 16th, 2018
8 min read
China is the go-to destination for startups which want to build hardware prototypes fast or first-hand experience an extreme rapidly emerging market. To help our startups softland in this environment we have partnered with the International Universities Innovation Alliance (IUIA) helpling startup to connect with the diverse Chinese ecosystems.
IUIA is a Chinese organization, which was supported by Investment Promotion Agency of Chinese Ministry of Commerce, Technology Department Torch Center, Technology Development Center of Chinese Ministry of Education and Beijing Financial Assets Exchange. By cooperating with renowned universities and incubators worldwide and through collaboration with Chinese national High-Tech Parks, IUIA is building up a unique global model of "international Incubation + Chinese acceleration". Its goal is to promote investment in international innovative projects and to connect international top research results and innovative ideas to Chinese corporations, investors, and market.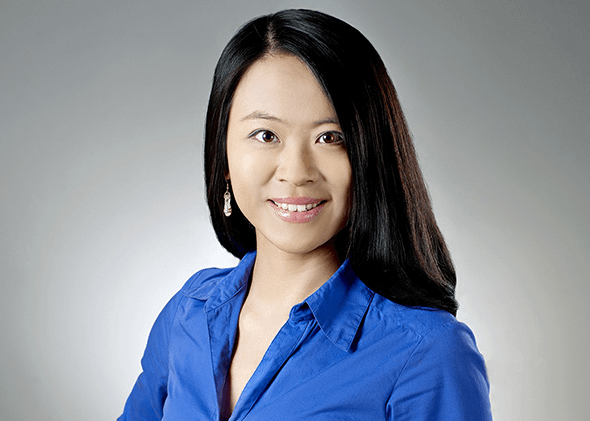 Dr. Miao Xu, the managing director of IUIA in Germany, gave us a little interview to better understand the program and the partnership with SpinLab.
Could you please give me a short introduction to yourself?
I studied economics and different cultural studies in Beijing and Heidelberg. During my professional work, I focused on international business development and have been a consultant for big cooperates as well as startups. Three years ago, I got into the field of cross-border incubation. I know that in a long-term, it is a technology that changes the world. I am not a scientist, I can't invent anything. But at the end of the day, I would like to think that I helped.
What does IUIA stand for?
IUIA is based on a very simple and idealistic vision: For the progress of human civilization. Its mission is to build up a global platform of innovative technology and entrepreneurship and let innovative technology benefit everyone. It was initiated as a global dream.
Because IUIA started in China, its current resources are mostly in China. Therefore, it functions right now as a bridge between global innovative technology companies, research institutions and the Chinese market.
IUIA has an idealistic vision, but takes a practical approach. As a baby step, IUIA started with cross-border incubation. Right now, it develops programs and different activities to help international Startups to expand to the Chinese market.
IUIA is looking for global partners who share the same values and is willing to explore more cooperation possibilities with them together.
How does the Startup scene in China look? Did it change in the past years?
2014 is the turning point of the startup scene in China. The Chinese Prime Minister Li Keqiang (李克强) initiated the "mass entrepreneurship and innovation (大众创业, 万众创新)" policy. The strong support from the government leads to a boom of startups and all kinds of other supporting institutions, like fonds and incubators. IUIA was founded with this background.

And what about investors?
The venture capital for startups are becoming more and more active in China. China has since 2017 the largest venture capital investment in startups after the US. There are more than 3500 venture capital fonds which are focusing on investing in startups. And the total managed capital for startup in 2017 was more than 887 billions RMB.
What do you offer German startups when they plan to go to China?
In three phases IUIA can accompany the startups to enter Chinese market.
Phase one: Preparation
Sometimes a startup wants to enter the Chinese market, but the Chinese market might not be ready for its product or even completely not suitable. Or there might already be a lot of competitors on the local market. IUIA has a pool of experts from different industry areas who can give an honest feedback before the startups go to China.  
Phase two:The operative start
In this Phase IUIA, as an incubator, offers 360-grad incubation services for international startups in China. From company registration to hiring, from networking to mentoring. IUIA goes with the startups hand in hand.
Phase three: The real business
In this phase IUIA helps the startups connect to partners, potential clients and investors in China.
To be mentioned: For the work in phase two and three, IUIA does take a little equity (normally 5%), but not from the startup company in their own country but from the new company in China.
What are the biggest hurdles for startups? What should be avoided?
I would answer the question from another perspective.
The biggest hurdle is the founder himself.
We find in the past that there are some characteristics of startup founders that are very important for entering Chinese market.
Courage: China is not for everyone. One has to be psychologically ready for this culturally very unique market.
"Neutral": The founder has to get rid of the prejudices of China and analyze the market from a relatively neutral perspective. Instead of being judgemental in the first place, it would be better to look for new opportunities in differences.
Commitment: Committed to their business in China. The expansion to China means more or less founding a new startup, because the market and customers are totally different. This would even mean that the prototype has to be modified. Extra capital, time and other resources should be planned before starting the expansion. This is a strategic step, once the decision is made, the founder has to be committed to their business in China as they are committed to their business in their own country.
Therefore, the answer would be: If the startup founders don't have these characteristics, they themselves would be hurdle, considering entering Chinese market.
On the operative level:
In my opinion, the biggest difficulty is to build up trust. Between different cultures, this is extremely difficult. The language problem can be solved by translators somehow. But the communication on the emotional level is difficult to reach.
We recommend the international companies to find a Chinese partner, at least a sale partner to help placing the product on the market. IUIA functions in this process as a neutral "trust buffers" and helps international startups to get in contact with good potential partners.
And of course, lack of capital would be a problem. I have to lower the expectation here a little. From our experience, we find out that the most investors in China are very interested in startups entering the Chinese market. But they would not invest direct in their new companies registered in China. They will wait until they see that the business model of the startup works out in China, wait until the startup has seed clients in China, then they will consider investing. Because, as said, the product and business model might work in Europe but not necessarily in China. Therefore, we do recommend startups to have at least 1 million capital in Europe, before considering going to china. At the beginning, the business in China has to be financed from the mother company.
As solution of this problem, IUIA is working on its own fund to support the startups in the beginning phase in China.
What are your expectations of a partnership with SpinLab?
Considering startups in expansion phase: It would be nice if Spinlab makes the offer/service of IUIA assessable for its startup community. This kind of startups are currently the focus of IUIA.
Considering startups in early stage: We would like to "co-incubate" with Spinlab and help the startup to think in the direction of China, in the form of workshop, video pitch, event or other.
We are very open to hear from SpinLab about more ideas. The expectation is very simple: We hope the SpinLab can be a long-term partner, who can think with us and add value to cross-border incubation together.
What can you offer especially for startups in the SpinLab acceleration program? What are their benefits?
Simply said: We bring the China Element and offer a fast and safe way to the Chinese market.
Concrete: we offer right now the IUIA innovation Program: www.iuiaprogram.com. Here you can see what benefits the startups can get in the IUIA Innovation Landing Offer. We can modify the program for startups in the SpinLab if necessary and we would like to create more cooperation projects with SpinLab.
Why should startups apply for your acceleration program?
Cross-border incubation with China is a relatively new field. IUIA is one of the few pioneers. In 2018 it successfully organized the first batch of innovation bootcamp for European startups in three cities in China. Several startups were already landed in China through the fast channel of IUIA.
Besides its incubation spaces in different cities, one of the biggest advantages of IUIA is that it works very closely with high-tech parks. They are the extended arms of IUIA, because they have the best connection to the local industry. These contacts will help startups to get potential partners and clients very fast.
And a last word for this question: I can't say that IUIA is offering perfect services. IUIA is only 3 years old and is therefore also a startup itself. It makes mistakes and changes its business model like every startup. Things might go wrong sometimes, especially in such a new field. But there is one thing that IUIA can definitely guarantee: integrity.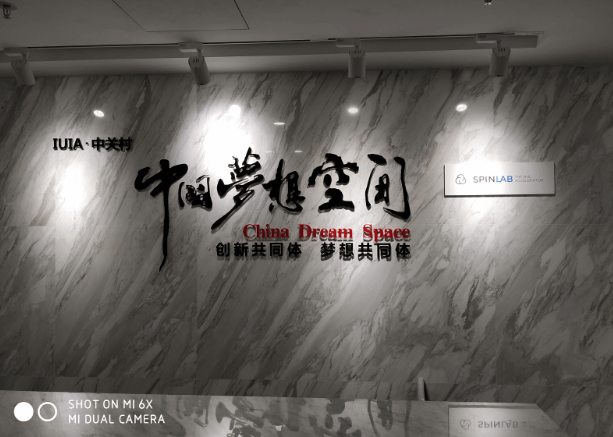 After working for various startups in Leipzig where he focused on sales development and value selling, Dennis now supports the SpinLab. He studied Applied Media Science and wrote his bachelor thesis at IBM Germany about software based knowledge management and collaboration.